PhraseTouch
Submitted by
Raul
on May 19, 2018 - 00:21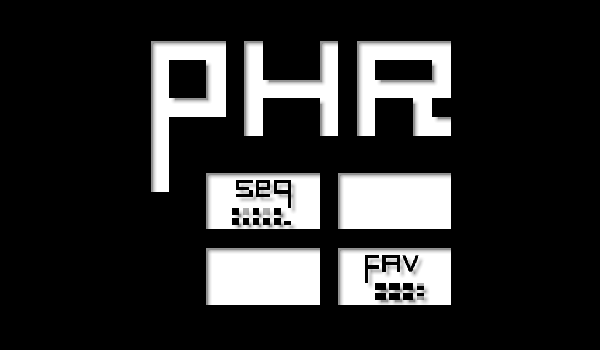 Description
PhraseTouch is an extensive complement for Renoise (v3.1.1 and future versions) created by ulneiz, that allows the multiple trigger of notes and phrases (simultaneously), among many other things, by deploying up to 16 panels of notes. It is compatible with OSC, has its own keyboard commands and is widely compatible with MIDI Input. It includes a elaborated Step Sequencer (16 or 32 steps), and a panel of 32 or 64 pads for favorite routed notes, FavTouch, specially designed for MIDI Pad controllers.
It is focused on the use of phrases, the previous listening of instruments (with samples) and VSTi plugins (VST instruments) and for live recording. With it is possible to create rhythms, chords or combine phrases at the same time. You can use the Step Sequencer to previous listening and find your favorite sound textures. It can be very fun!
How to start?
PhraseTouch integrates a User Guide in HTML format. Download and install this tool and press the button "?" to access it. Please, read this User Guide carefully to learn how to use it! Please, pay a lot of attention to section 4 "How to start? Previous considerations..." of the User Guide. It is advisable that you follow these guidelines to get the best experience... Enjoy it!
Discussion
Downloads
Installation: Drop the Tool File (.xrnx) on a Renoise window to install.
Liability exclusion: "You are about to download and install software from a third-party provider. This software was not developed by Renoise and is listed here in a summarised form purely as a convenience for our users. Renoise takes no responsibility for any malfunction, incompatibility, or damage caused by or otherwise arising from the use of the software. In the case of problems with the installation or use of the software, please contact the relevant developer."
Haftungsausschluss: "Sie sind dabei, eine Anwendung (Software) von einem Drittanbieter herunterzuladen oder zu installieren. Diese Software stammt nicht von Renoise und wird hier lediglich als Service für den Benutzer zusammenfassend übersichtlich dargestellt. Renoise haftet nicht für Fehlfunktionen, Beschädigungen, Inkompatibilitäten oder sonstige Schäden, die von dieser Software ausgehen oder sonst verursacht werden. Sollten während der Installation oder Benutzung der Software Probleme auftreten, wenden Sie sich bitte an den jeweiligen Hersteller."