DAM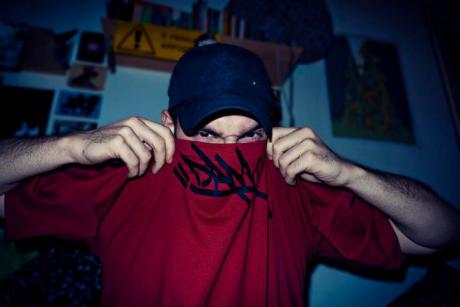 Born in 1985 in Paris neighborhood, he started music by playing guitar at the age of 14, his style was metal/rock. In 2001, he began to be interested in tekno/hardcore immediately after listening a liveset by MICROPOINT and fell immediately in love with the most violent/darkside of the electronic music. He then tried to make his own productions a bit later, in the end of 2008, and began to play in a lot of parties in Italy with nearly all the most important artists from the hardcore, frenchcore, and hardtekno scene (Radium, Rotterdam terror corps, Micropoint, Maissouille, D-tox, Frazzbass, The destroyer, Manu le malin, Empatysm, Akira, Dr macabre Osmik, mat WB and many more...)
In early 2011, he released his first vinyls on Astrofonik and Lowfactory records, and started to play in other countries like Belgium, Holland and Spain.
In 2012, he released his first full EP on vinyl and digital, and played at big parties such as Frenchcore s'il vous plait, Nocturnal festival and Pandemonium.
But the most decisive year is 2014 when he played for the first time at Master of Hardcore - Empire of eternity and Dominator Festival - Metropolis of Massacre in Holland. His productions and his livesets are famous to be very loud and pumpy!
https://www.facebook.com/damsonactif
http://www.soundcloud.com/damsonactif