FFF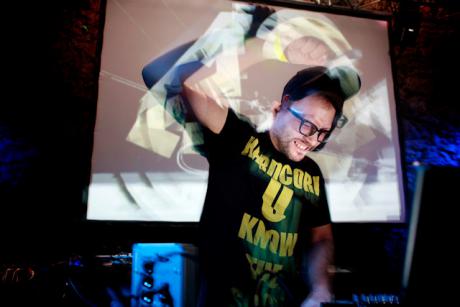 FFF started making music mid 90s, mainly influenced by Jungle, breakbeat hardcore, rave and digital hardcore. Released his music on labels like Planet Mu, Kool.Pop, Mindbender, Sprengstoff, Hong Kong Violence, K-produktions, Sonic Beligeranza, Ketacore, Clash and the Japanese Murder Channel label. Which released his first full length album "20.000 hardcore members can't be wrong" in 2011.
He organised the now legendary "Breakcore a gogo" events (together with Bong-Ra) at Waterfront Rotterdam and organised parties with the Wreck havoc crew since 2004. Since 2012 he's promoting shows and releasing music with the Rotterdam based Encounters records.
Toured around the world playing from squat parties to festivals. His releases and livesets are always a blend of Jungle, Riotbeats, raggacore, Rave and a dose of gabber.
http://tripletimesf.com
http://fffmusic.bandcamp.com
https://soundcloud.com/f-f-f
https://www.facebook.com/tripletimesf
http://encountersrecords.bandcamp.com