Player_1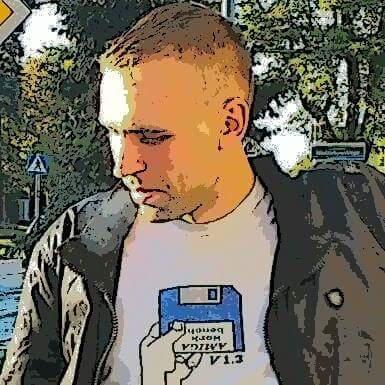 Player_1 (aka Gracz Pierwszy [PL]) is an electronic music artist from Poland whose favourite style is the electro. He started his adventure with music composing in late 90's as a teenager when he discovered the ProTracker software on his Commodore Amiga 600 computer and after that he never stopped.
At the beginning he was focused mostly on Amiga demoscene and computer games dreaming of being a member of one of the famous groups and that thing was pushing him to make more music and trying to build some projects with other people. On his way he met also the Fasttracker on PC which he was using for making funny remixes and hip-hop beats for Highschool MC's. He expanded style horizons being inspired mostly by Jean Michel Jarre, Liam Howlett "The Prodigy" and his love to electro style was firestartered by set of DJ Dave Clarke - Electro Boogie X-Mix which includes a lots of great electro artist tracks.
The revolution of possibilities for Player_1 was a time when he discovered the most modern tracker which is the Renoise DAW and he realised that he can continue his "music-do" with no limits now. Player_1 is open artist for other styles as well, projects, collaborations and remix contests and you can find this in his production. Today he's strongly focused on developing his music skills and good sounding. Many topics inspire him especially science, technology and philosophy.
https://soundcloud.com/krzysztof-makowski
https://www.facebook.com/gracz1muzyka/
https://www.youtube.com/user/graczpierwszy
Official Remixes:
https://skiomusic.com/player_1/tracks
https://www.indabamusic.com/people/858272273