Paula Daunt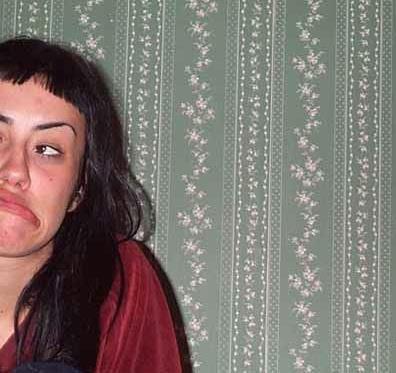 Paula Daunt wrote her first song at the age of 7. Her favourite pastime then, was hitting pots and pans while her grandma tried to sing and play the organ. It was quite obvious that Paula had a talent for punk, novelty, variety and anything that could catapult her wild mind into the next melody. Using guitars, a digitakt, octatrack, several weird synths, a 707, her all-time favourite software, Renoise, well pimped with bit-crushing, seizure inducing VST plugins, samples, and her voice, Paula manages to present us with anything from melancholic drones and atmospheric ambient tunes overloaded with strings to Lo-fi booty and the good old breaks; most of it, pretty catchy.
She has taken part in several short-lived radio programs, composed soundtracks for documentaries, a play, sang with a swing band, played heavy techno in Sao Paulo in the early noughties, then jungle and drum n' bass in the unfriendly south-east London, until she got fed up with the queue of MCs and all the rewinds in 2010, when she finally moved to Berlin. She escaped to Japan in 2016 and remains there hidden the studio in her attic.
Now she remixes her mates' tunes, makes soundtracks for fashion film, and produces tracks for various compilations under the name of Paula Daunt, Erdloch and Agnosie. Her tracks are far too eclectic for a sane EP, and that's why the underground appreciates this deranged girl so much.