Renoise 1.9.1 Beta with Linux Port!
Submitted by
taktik
on January 17, 2008 - 22:20
Say Hi to Tux the Penguin!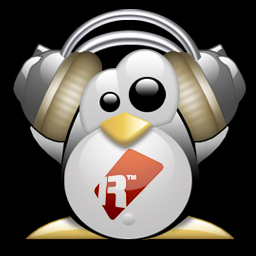 Linux's official mascotte wearing a Renoise tattoo can mean only one thing. Hm. Yes indeed, Renoise has been ported to Linux!
To help you get up and running with Renoise for Linux, we have prepared a FAQ. We also have set up a forum section for all your questions, experiences and suggestions.
But that's not all. This update also contains a number of new features and fixes for the Windows and Mac versions.
New in 1.9.1 Beta 1
(
Release Info
)
New feature: freeform waveform drawing in the Sample Editor
Enhanced undo functionality in the Sample Editor
Faster drag 'n' drop behavior in the Pattern Editor
Added a "Record dry" switch to the Sample Editor Recording dialog
Added "Clear Muted Tracks/Columns" actions
Faster rescanning in the Disk Browser
Added an info tool for VST / LADSPA effects
Fixed all bugs reported in the Bug Report forum
Download
If you are a registered user you can download Renoise 1.9.1 Beta 1, including the Linux port, from Renoise Backstage.