Renoise 2.7 Final released + PureMagnetik & BeatSlaughter XRNI Packs (800 MB) For Registered Users
Submitted by
taktik
on May 12, 2011 - 12:44
Eight weeks of community driven testing finish today. We are proud to announce that Renoise 2.7 is stable and ready for production! Thanks once again to our users, the best in the world.
New Features in Renoise 2.7
Sample Keyzone Editor
Sample Slicing
Improved Automation
Redesigned Instruments
MIDI Input Routing
Real-time Line-In Rendering
Multiband Send Device
More details? See What's New in Renoise 2.7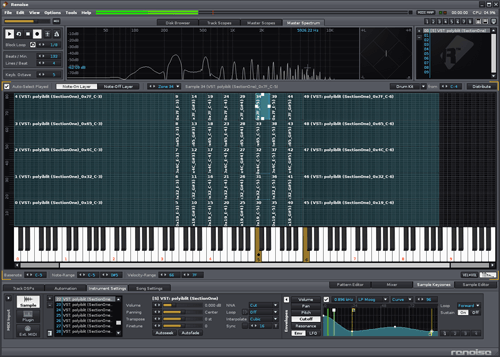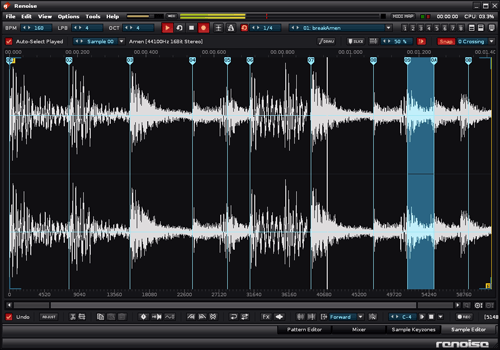 Free 500 MB PureMagnetik XRNI Pack with your Renoise purchase
To commemorate this achievement we've teamed up with Puremagnetik.com to bring you "Puremagnetik XRNI Essentials Volume 1" - a hand-picked selection from their catalog of professionally multi-sampled instruments.

The sample pack includes such instruments as:
Analog Synth Basses
Circuit Bent Drum Kits
Buchla Drum Kits
Mellotron Strings and Flutes
Glitch, Toy & Lo-Fi Sounds
Fender Rhodes Mark II
Model-C Clavinet
Electric Guitar
Upright Bass
Classic Analog Synths
Grand Piano
and more!
BeatSlaughter XRNI SoundPack (300 MB) free for registered users
Additionally, Berlin based artist and longtime user Beatslaughter has blessed us with a touch of evil in his sample pack "Beatslaughter SoundPack Volume 1".
Those two sample packs total over 800 MB and let producers jump into all the latest sampling features of Renoise 2.7. The packs are free for all registered users new and old, and are waiting in the Backstage.
Tool Update Downloader
But that's not all! Act now and we'll throw in a Tool Update Downloader which automatically updates installed XRNX Tools. It's so easy even your grandmother could do it. In fact, she's learning Lua and scripting a new controller template for Duplex as you read this...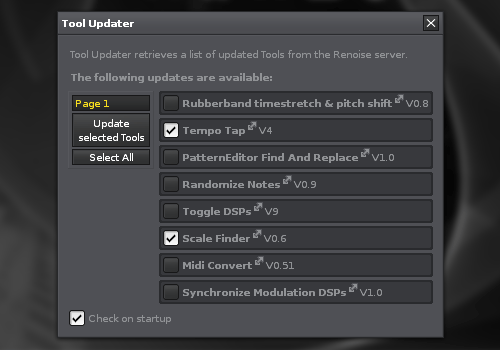 Always remember... keep it vertical!