Write music the Linux way with Renoise 1.9.1 Final
Submitted by
taktik
on April 21, 2008 - 21:16
The first Linux version of Renoise has finally gone gold. We have spent the last few months finetuning to complement the versatility offered by the various Linux distributions and we think it paid off. Renoise has become one of the most stable and integrated music production applications available on the platform.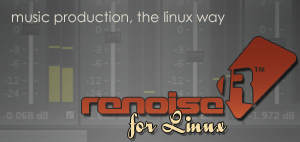 Renoise is a complete music composition and production environment based on the design principles of the module tracker. The basic tracker design has been modernized to today's standards and expanded with support for effect and instrument plugins, audio recording, MIDI I/O and parameter automation.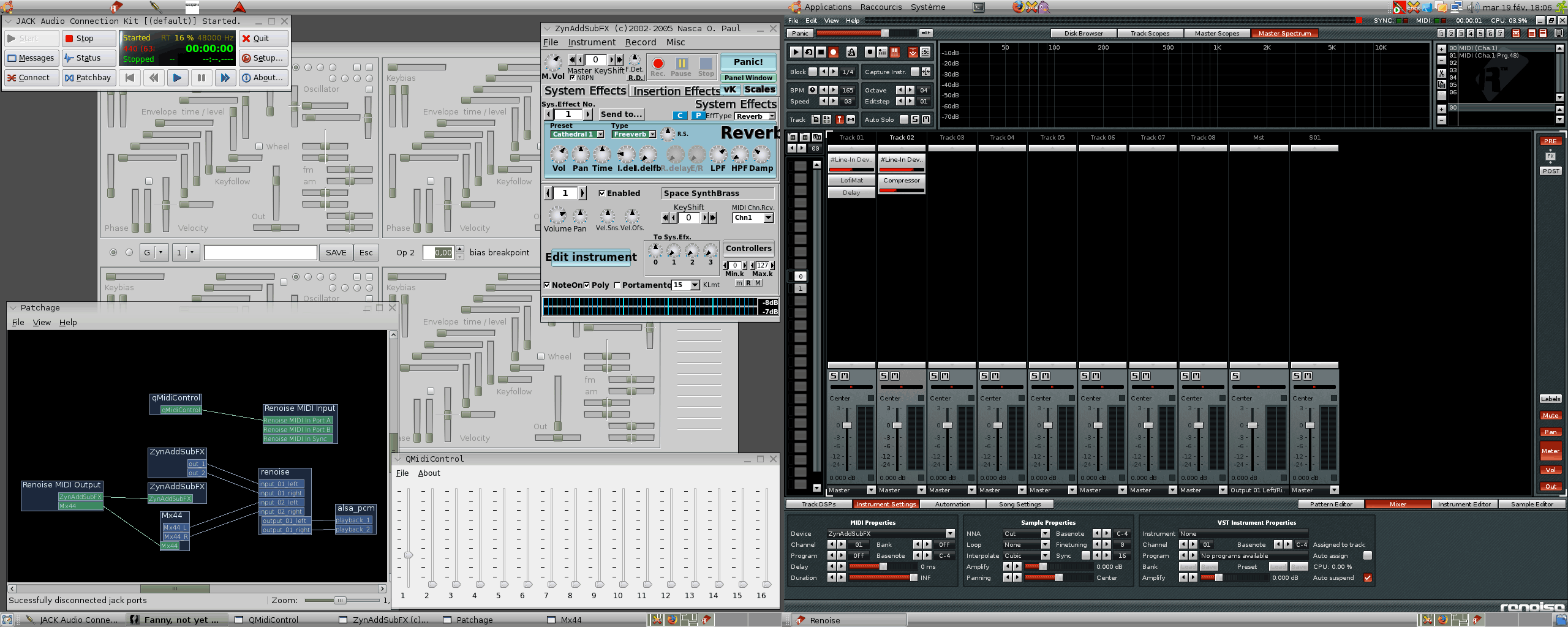 You will find that Renoise reflects the things you love about Linux. The level of control over your music, the way you can enter notes directly with the keyboard instead of having to draw blocks -- similar to having a plethora of configuration options at your fingertips and equivalent to the joy of piping commands in the bash shell. It all boils down to potential and workflow.
For an outsider's impression, read the review and Starters Guide by Linux audio veteran Dave Phillips from Linux Journal.
The Renoise developers want the Linux version of their program to be fully functional and without grievous problems or difficulties. As far as I can tell they haven't rushed the production of the Linux version of Renoise, and their diligence shows in the overall polish to the package. The program installed easily, configures itself, and runs beautifully on both my 32-bit JAD system and my 64 Studio box.

-- Dave Phillips, Linux Journal
Renoise 1.9.1 for Linux contains the following exclusive features:
ALSA support (for Audio and MIDI)
JACK Audio support (optional)
LADSPA support (native Linux audio plugins)
Native Linux VST support
More Linux specific features, such as Jack Transport, are already in consideration for future updates.
We tried to make the installation process non-existent, and in most cases we have actually succeeded; just a matter of decompressing the archive. Consult the Linux FAQ if you run into problems anyway. You can also visit the Renoise forum to present us your questions, experiences and suggestions.
Another aspect of Renoise that is becoming increasingly important, is that user files and clipboard data have an open file format. This allows for 3rd party tools to interact with that format. A recent addition is the Renoise Track Generator.
Renoise 1.9.1 Download Links
If you like to create on music on the computer and are fed up with endlessly mousing around in most DAWs, give Renoise a try. Available for Windows, Mac and from now on, Linux.
The demo version is fully functional, except for .WAV export on all platforms. Additionally, ASIO support is disabled in the Windows version. Registration costs 49.99 Euro. You will receive updates for a full version cycle (eg. 1.9 to 2.9).