Awesome Renoise 2.0 review in Computer Music 138
Submitted by
bantai
on April 4, 2009 - 16:59
Hot off the press!
Computer Music 138 contains an awesome review of
Renoise 2.0
.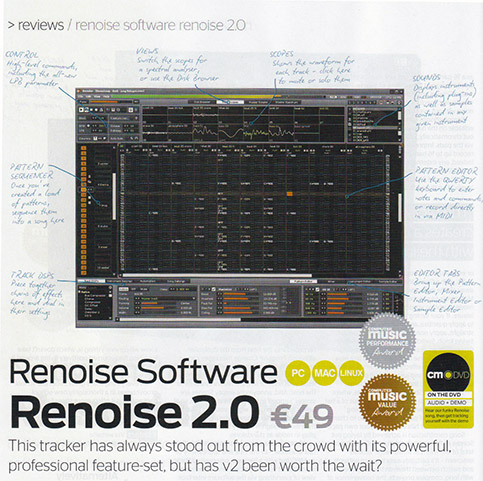 The reviewer begins the article by asking, "has v2 been worth the wait?". As the author digs through the new features,his initial rhetorical question is put to work, concluding with the presentation of the Computer Music magazine's coveted 'Value' and 'Performance' awards. Great!
The May 2009 issue of Computer Music is available through newsstands or by subscription.