Renoise supports Sound Design course at the University of California
Submitted by
bantai
on May 10, 2007 - 19:56
Traditional horizontal sequencers are widely used for educational purposes, but how well do trackers fare on schools and universities nowadays? In any case, it would be interesting to see how students respond to working with Renoise. Recently we sponsored several copies of Renoise for use in a
Digital Video & Sound Design course
at the University of California, Los Angeles.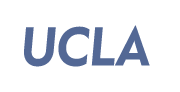 The students have been working with Renoise during the course. Here is what they have to say:
Hey Renoise Guys, Thanks a lot for letting me use your program! This is an approach to music making I've never seen before. I'm amazed at how easy it is to do such powerful things that would normally take forever in Logic. Keep up the good work! - -Drew
Renoise is awesome because of its robust interface, friendly learning curve, and stability. The interface is so snappy I can see the potential to be much more productive. The fact that files can be transferred from one workstation to another without the worry of plugin and program incompatibilities. Thanks! Chris Chernoff
What I like about Renoise is that its so much quicker to make sound as opposed to logic. Everything is just there on the primary windows. It seems easier compared to logic. I hope I'll be able to use it more in the future. thanks lalitta
Dear Renoise, Thanks for letting me experience your ballin' program! Not only can i make some funky fresh music, but I can do it with better ease thanks to the navigation, quick response, and the option to edit meticulously, note-by-note. sweet. much love and props. - -roxanne!
Dear The Renoise Team, thank you for issuing the renoise software. The program is great. The interface is very user-friendly. I am still a beginner of making digital music, but I am willing to learn more by experiencing different music making tools. And Renoise is a great and convenient software for me to use on my personal computer. Thank you for the great effort for this product! Sincerely, Danni Chen
hello renoise, thank you very much for letting me use your program. it will help me make some really cool sounds projects. i want to complement you on your achievements in make a very easy to use, simple yet elegant program. unlike programs today which hide the programming logic used to make sound, your program exposes these key tools which make it much easier to understand the technology and build very interesting beats. thank you for making a very straightforward and in your face program. i like the fact that it does not have menus and submenus, collapsing sections and multiple windows. Sincerly yours, Alok
Dear Renoise Team, Thank you for the opportunity to learn your superior tracking software. It has integrated amazingly into my learning of audio recording and sequencing. The intuitive interface, combined with the unique vertical sequencing timeline has led me to more quickly and naturally create loops and sequences for my education projects at UCLA. It's intuitive qualities make learning so much easier and faster. Again, thank you for giving me the opportunity to take a fresh look at audio creation with such an easy to use and powerful software. - - Skylar Williamson, UCLA
Looks like it is a big success. Wouldn't it be cool if more universities would start giving courses with Renoise? The Renoise Team wishes the students at UCLA all the best.